Summary
---
Slide 34 of 34

You can fill in the last bullet: Living _________. It could be Living with _____ is possible.
I hope I have helped you to get more of what you want:
I believe you know better that relating without anger is better.
I hope you have improved your perspectives on anger.
I hope you will use your keys to transform your unhealthy anger into healthy loving and a better life.
HOW READY ARE YOU FOR YOUR NEXT STEPS?
You are the only one who knows how ready you are. You are the one who is responsible for all the next steps for the rest of your life. You are the one responsible for all the past steps that got you to where you are. Your past choices have got you to where you are. What choices are you going to make now!?
HOW CAN I FORMALLY LEARN MORE ABOUT MY STEPS TO RECOVERY?
If you are in alignment with what you have read so far, you can get a Master's degree from learning more about these steps to recovery. The University of Santa Monica offers degree and certificate programs in the applied psychology of recovery. Their programs allow for going on one weekend a month so that you can continue your present employment. If you are ready to step out in that direction you could choose any of the following steps:
Step 1: Phone the university at: [310] 829-7402 for free litature.
and/or
Step 2: Write the university at: University of Santa Monica, 2107 Wilshire Blvd., Santa Monica, CA, 90403
and/or
When you like the style of my books and want to work with me personally you can currently call me at phone or e-mail me at mikeemail or contact me through my web pages at http://www.RecoveryByDiscovery. My resume and coaching information is there.
* I am available for individuals, families, groups, or organizations that are interested in improving their health, wealth, and happiness.
* Recovery is a process, not an event, and the process is learned. I am still learning and am willing to share what I have learned so far as your Discovery Consultant and Recovery Facilitator and Your Results Coach.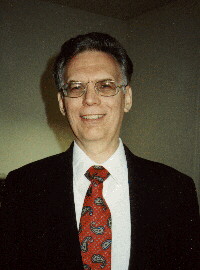 * My current home business is "Recovery by Discovery" at 1943 Timber Grove Road, , phone