I am using "recovery" and "discovery" keywords as a simple test to see if RBD pages are found. When searching for something yourself, you could try asking the holy spirit which engine to start with, and then which keywords to use. Then you are experimenting with how, to let your self be personally guided.
This is my directory of search engines. I am also now starting a RBD Directory here.
When you want to put the pieces together on the net or even your own computer:
Directories:
Portals: Places that can lead anywhere, like Directories.
Search Engines:
Search Programs that use other Engines:
Search Engines that Use other Search Engines:
Special Search Engines:
Shopping Searching: As a young man I had a dream of being able to shop automatically for their best deal considering all relevant factors. This dream is coming true with the internet as the tool to make this happen. Here are some examples: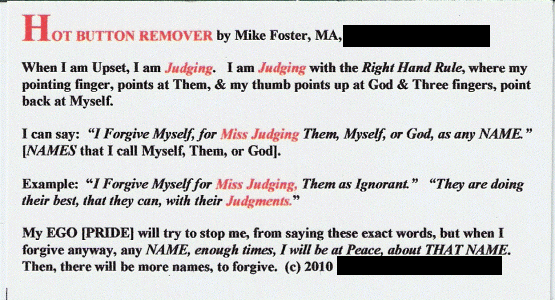 | Home | Resume | Daily Hint | Bookstore | Links | Site Index |

Copyright (c) 1997,8,9, 2000 by Michael Foster, M. A.

phone and http://www.recoverybydiscovery.com