Send feedback and links you value to: Robert Michael Foster MA

You can add your own links at the bottom of this page.
Your Links You Added:
Interested in Some Real Assistance From Me?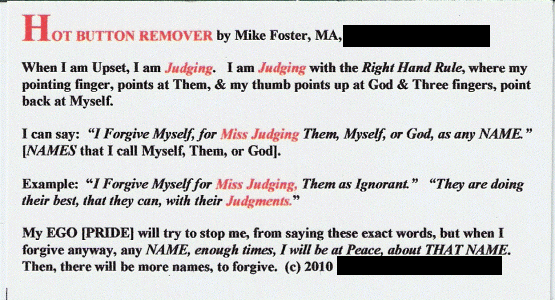 | Home | Resume | Daily Hint | Bookstore | Links | Site Index |

Copyright (c) 1997, 8, 9 by Michael Foster, M. A.

at and http://www.recoverybydiscovery.com


6.20.99