If you are happy, God bless you, if not learn HOW to let God bless you!

Do you have problems?
I have a listening ear.
Do you get upset?
I can help you find your peace.
Do you want to find your solutions?
I have questions that help you find your own answers.
Do you want to learn HOW to accept and forgive?
I can show you ways that work.
Are you are ready to resurrect your dreams?
I can help you to start taking easy steps towards your dreams.
Interested or know someone interested?
Call phone for an appointment to see how we work together and how you want to help me in return.
Call phone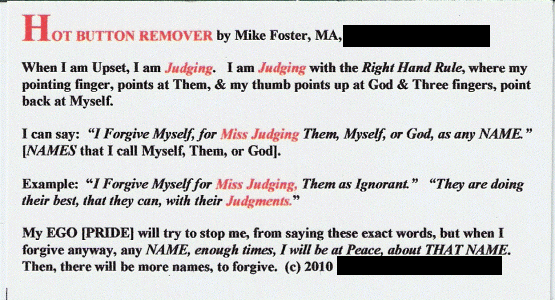 | Home | Resume | Daily Hint | Bookstore | Links | Site Index |

Copyright (c) 1997, 8, 9 by Michael Foster, M. A.

at and http://www.recoverybydiscovery.com


1.24.01