How to Heal Politics
All the President's Spin : George W. Bush, the Media, and the Truth by Ben Fritz, Bryan Keefer, Brendan Nyhan of www.spinsanity.org. They look at how all politicians spin the truth. They tell how they barely tell the truth to mislead the public. The Republicans have gotten very clever at this, so much so that web sites like http://www.misleader.org have sprung up to give the facts on a daily mislead by our current president.
******* Love It, Read It, Do It, Be Full of Care.
****** Love It, Read It, Do It, Be More Careful.
***** Not on my List to Read Yet.
**** Not a Candidate to Read.
*** Cry for Recovery Work.
** Cry for Help.
* Scream for Help.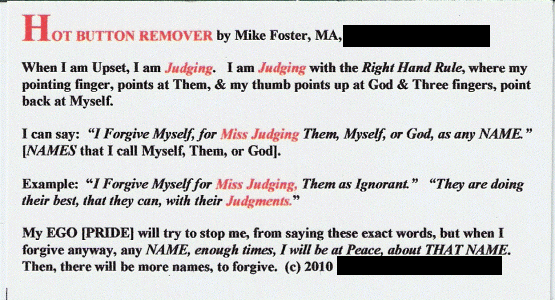 | Local Home index | Resume | Daily Hint | Bookstore | Links | Site Index |

Copyright (c) 2004 by Michael Foster, M. A.

at and http://recoverybydiscovery.com

13 August 2004