Home of Practical Information, on Generic Spiritual Recovery Processes for Mental Wellness and our lives.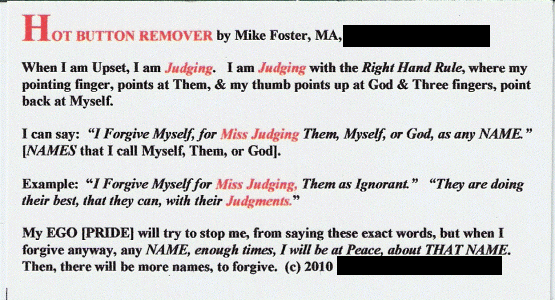 Purpose: To Provide Better Information on Better Ways for Better Lives.

| Home | Resume | Daily Hint | Bookstore | Links | Site Index |

Copyright (c) 1997,8,9,00,01,05 by Michael Foster, M. A.

at and http://www.recoverybydiscovery.com

E-mail Michael Foster, M. A.

if we are not kind and gentle enough.